In celebration of my upcoming exciting weekend, I got a brand new Canon EOS Rebel T2i. It shoots some mighty fancy photos AND HD video. Yes, a digital SLR camera that shoots video! Now should a unique opportunity present itself, I shall be ready with stills and HD video! Ha! Or ja. Depends on how well you're really following this joke.
Seriously, I'm having lots of fun playing with it to get up to speed. Can't let myself miss a shot of anyone running screaming. Here's some quick fun stuff I shot tonight in rapid succession. These photos are untouched. NICE!! Keep in mind my freaking blog software compresses everything a bit. Can't figure out a way around that without uploading everything to my server and redirecting. Too much trouble for a sleep deprived me. More on that later.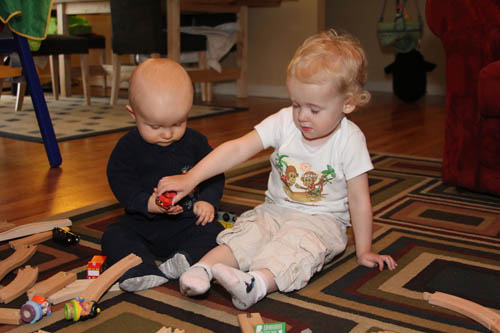 "Here you go Baby Brother"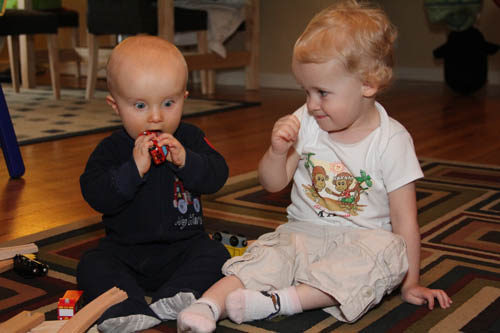 "Wow, let's see how it tastes."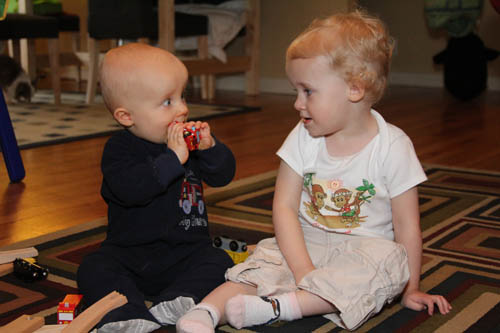 "Ummmm, this is pretty good."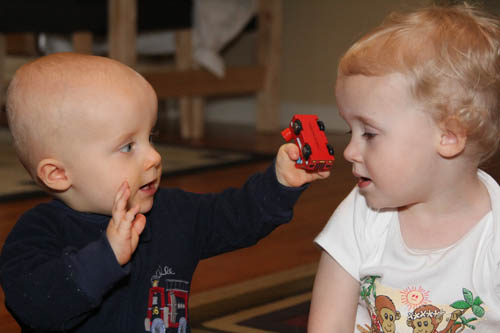 "Here see for yourself!"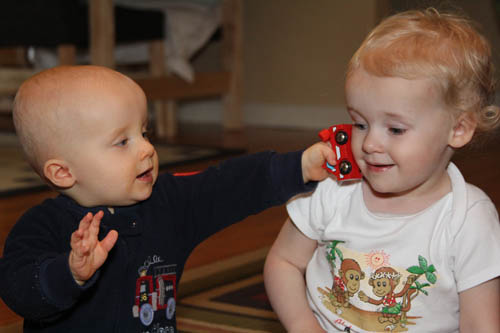 "Seriously, TRY IT!"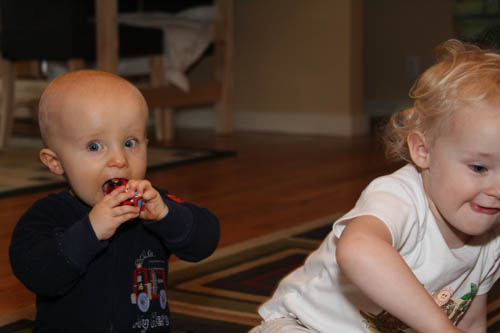 "Fine, you just don't know what you're missing!"
Thought you all would find that far more appropriate than a detailed description of my really sexy dream that woke me at 4:15 a.m. all hot and frustrated. Mr. Man finally sleeps all night and I wake up in the middle of one heck of an amazing wrestling match on a balmy night on a boat in the Florida Keys. Mama can't catch a break.