I've been getting lots of notes, texts and tweets from pals asking me in various different ways how the weekend's events went. Well, here is the edited version. Edited, because if I shared everything, you'd be here a while. And who am I to keep you from your job/kids/ball game/judge-ruled community service time/galley cleaning duties?
To recap, I had the wonderful opportunity to cover CatchCon, a convention of sorts for 1,000 Deadliest Catch super fans, for the West Seattle Blog. I was mighty excited that I was given the opportunity to step back into some freelance writing after taking a good deal of time off after having two kids. Here be the story that published.
I'd also just started seriously watching the show. I'd seen it off and on over the past five years, but while up late with pregnancy insomnia and then late night feedings and various pumping times, I'm always switching on Discovery. A good half of the time, Deadliest Catch is what's playing. This last 12 months or so, since getting an HD TV, I've been watching regularly because the photography is stunning. Then I got pulled into the stories of the men. And the rest is history. I wrote about this earlier in my more snarky tone. But after this weekend, my whole impression of the show and people in it has changed dramatically.
As I was on assignment, I tried to approach the whole thing as an observer. I don't really consider myself a hardcore fan. I'm more of a fascinated people person who loves meeting new folks and learning about their trade. They're all hard working crabbers and all deserved the same amount of respect. I'm so glad I went in with that attitude. I think that's a lesson a LOT of the fans there needed to learn, big time. So, here is a simple breakdown of the weekend.
What I learned from Deadliest Catch's captains, crew and fans (the cliff notes version):
1. When meeting someone for the first time, regardless of what you think you know, you have to be impartial as you really don't know that person. You could be surprised. Seriously. Be impartial and take the time to get to know someone. Standing up in front of 1,000+ people and yelling at one captain for something YOU perceive he did to another captain is just plain bad form, not to mention a complete sign that you're an idiot. (Massive kudos to Captain Keith for disarming that "fan" by choosing her to participate in a fan relay and then signing her shirt.)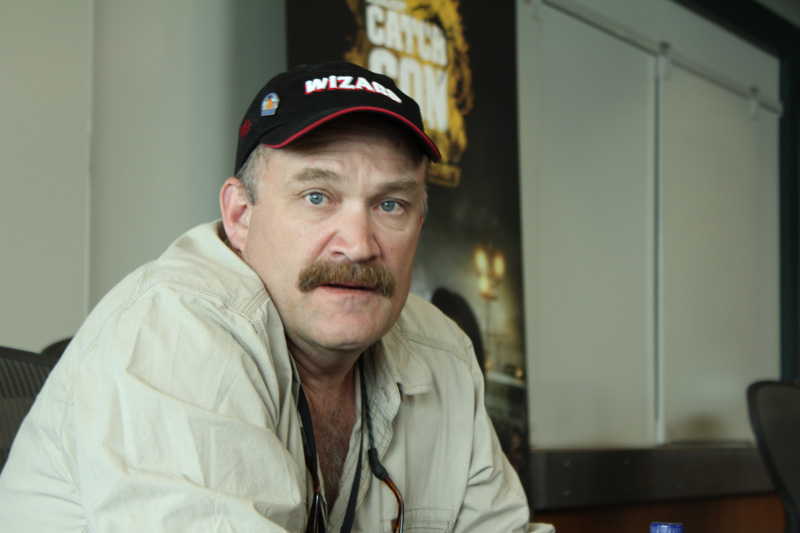 2. Stay in shape. You never know when you'll need to call on your muscles. Holy crap, people. Norman Hansen (middle of the three brothers that own the Northwestern) took me on a very thorough tour of the boat. He had me drop down into the holds. I still have sore muscles from pulling myself in and out of parts of that boat that few have seen. Loved the personalized tour and how chatty Norman got when away from the crowd. He sure loves his boat and is mighty proud of it. I really enjoyed chatting with him and found myself wanting to get to know him better.
3. It's so important to always do nice things for people. Just before CatchCon, two members of the Northwestern crew (Edgar Hansen and Jake Anderson) participated in making a special wish come true for a Bellevue, Wash. boy. It was touching to learn about, but really hit home when I listened to them share their impressions of it. They may be chain smoking, cussing, hard core dudes on the show, but they truly have hearts of gold. See lesson number one.
4. If you keep an open mind and heart, great things will enter your life. I knew a lot about the Northwestern and its crew thanks to reading Captain Sig's book, but knew little to nothing about the others. I did some research and had at least two questions to get started with each captain at the press junket. In the end, I developed a friendship with one captain I didn't think I had anything in common with and really found another I knew nothing about to be quite a nice guy. See lesson number one.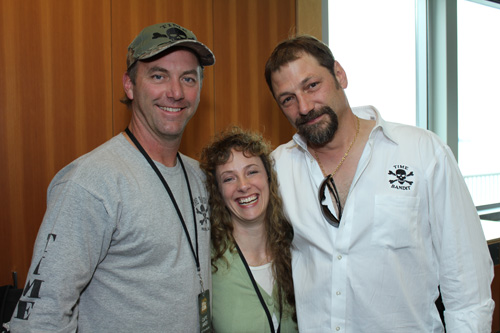 5. Trust is a valuable and sacred thing. If you are fortunate enough to earn it, then treasure and preserve it like your life depends on it. I heard the words, "I trust you" Saturday from someone I've grown to deeply respect and his actions showed his words were honest. As a result, that's all I have to say about that.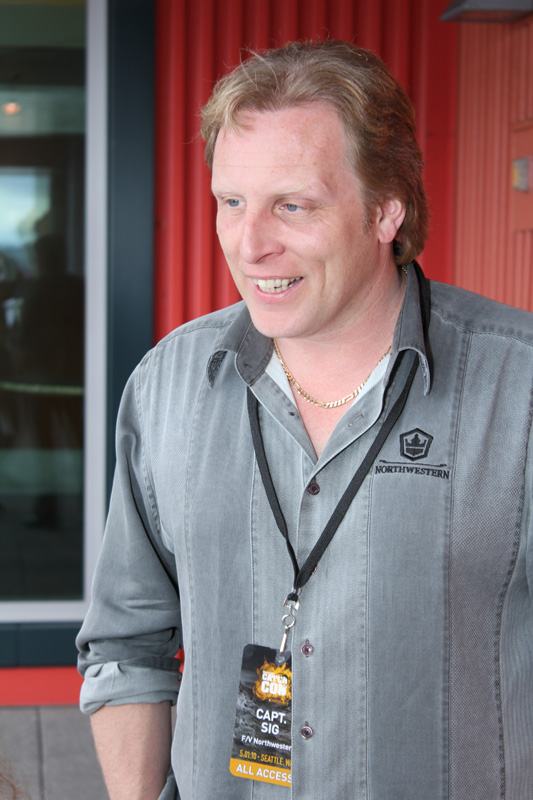 6. Sometimes you just need to tell it like it is and you can't take anything personally. The deckhand panel was the talk of the show as afore mentioned Jake let Captain Sig have it. Sig took it in stride, congratulating Jake for growing a pair. Oh the fans were not let down. The two were seen hanging out together later, so no worries gang.
7. There's a fine line between being a big fan and being a stalker. Privacy is a sacred thing. Fans are nice to have. Stalkers are, well, creepy. Some words of wisdom I have for those crossing the line after hearing about these "fans" from the captains and crews: they know who's driving by their houses, hanging out at the docks, and hiding in cars to catch a view of them. They know who you are. You might want to dial it back a bit. I'm just sayin'.
8. Never miss out on naptime. Had to leave you with this image, care of Star Gazing. Time Bandit Captain Johnathan Hillstrand takes a quick break in the Northwestern's crab sorter. It's tough being the hot bachelor.