Today I stayed offline until the evening, instead getting lots done around the house and playing with the kids.
First Sweetness and I vacuumed and cleaned the kitchen. She was all about helping, bringing out her little vacuum and broom.
Then we were off to preschool where we played for two hours before running a couple of errands on the way home. After lunch we decided the rainy day needed some cheering up. When Mr. Man went off for his nap us girls made some "chocolate cake." I put that in quotes because I wasn't about to actually make a cake. Cupcakes were far easier and better as single servings for her highness.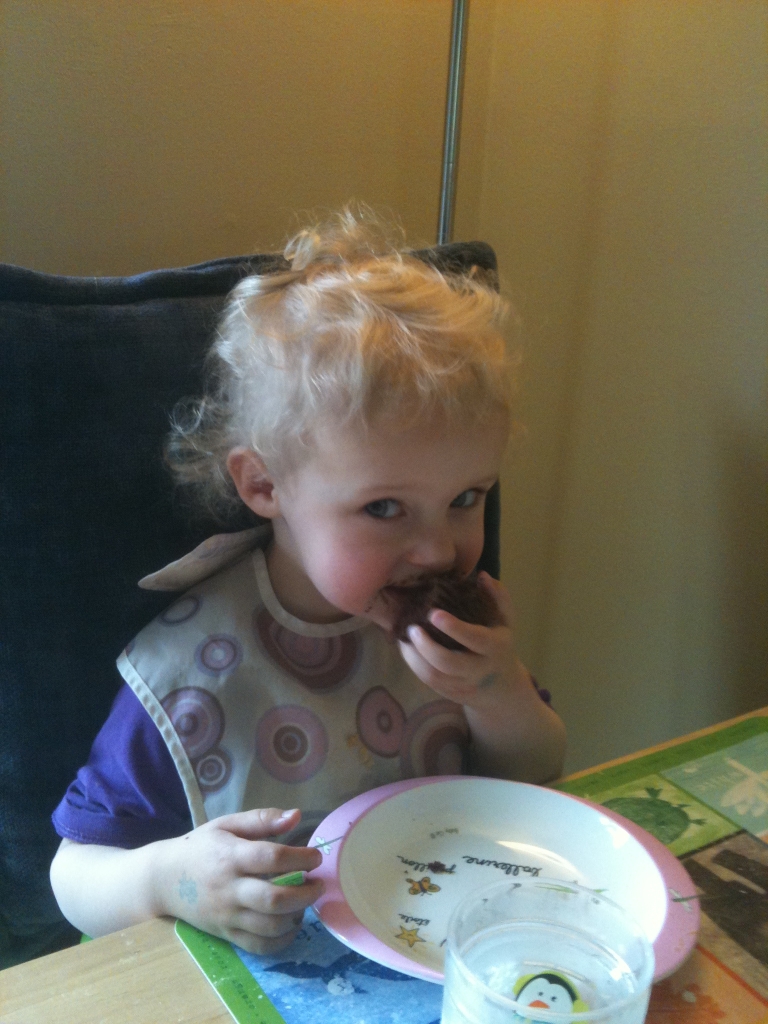 Sweetness was so cute, pulling up the step stool to help turn on the mixer and then partake in the sacred tasting of the batter. She stood on her stool and sang the happy birthday song as I poured the batter into the cups. Then we decided it might be nice to treat ourselves to a little movie. I cued up Disney's Cars and we snuggled on the couch to watch the first 45 minutes or so (about as far as Sweetness can go in one sitting since we rarely watch more than 15 minutes of TV at a time). No matter, our cupcakes were ready and frosted by the time she lost interest and we had ourselves a little chocolate cake and milk. YUM!
Mr. Man had three naps today and concerned me when he started feeling warm. He wasn't easy to please either. I started to worry that we were headed for another cold. Then it happened. A tooth broke through sometime between when I checked this morning and after his third nap. He was suddenly happier. Poor little dude.
All in all, a wonderful day just doing whatever we felt like at the time and completely ignoring any work or blog stuff that was pressing. I need to do this more often.