Blogging is a great way to dispel information, share stories and images, get a conversation going, support a cause, bring attention to an issue and generate excitement.
It's also a great way to destroy relationships.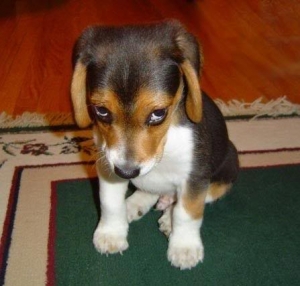 I'm a fairly new blogger. I started writing in this blog's current set up in December 2009 and went public in February 2010. Shortly after I started I was mistakenly under the impression that the only people reading my blog were the other mom bloggers out there that I visited and who visited back as a courtesy. I told friends and family about the site, but other than a few close mommy pals I knew personally, no one I announced the new blog to commented on it. As for family, only one or two family members mentioned they visited it that first week I went public. I figured they didn't return and foolishly didn't really consider them as my audience when I wrote.
I was so very wrong in my thinking. (Hi friends and family! I love you guys.)
I try hard to share what I can about positive parenting here. One big thing in this parenting philosophy is leading by example. I failed at that big time when I wrote a post a couple of months ago venting my frustration at a member of my hubby's family. I was responding to a writing prompt that basically threw gasoline on my brewing fire and I let it go. I shared my raw, unedited, ugly feelings. Back then, maybe 20 people a day visited Heligirl. I'd get 1-2 comments a day, max, if any. I naively thought I could just vent and those few mommy pals could offer me some advice to help me deal with my frustration. I did get some good advice and support. But I forgot one very important thing: the blog is public and I honestly don't know exactly who sees it. Or when. (Someone can stumble upon a very old post, long after you've forgotten it.)
As it turns out, that family member, and possibly several others, read my ugly, angry post and all the comments (mine included). I don't know when it was read. But make no mistake about it, the person I vented about read it.
Now, I know I've piqued your interest, but don't go looking for it. The post is no longer there. I had vowed to myself I'd never delete anything, only edit in the case where information might have been wrong. When I went back and read the post, which I'd not done since I wrote it, I was horrified at the venom and anger. It was so in appropriate and embarrassing it had to go. And I intuitively knew better than to air this on the Internet. What the heck came over me?
Since learning the post was read and that family member was hurt, I reached out to take steps to repair the relationship. I've sent a long note, apologizing all over the place and trying to explain myself, but also expressing there is no excuse for my behavior.
The sad truth is, the reason for my anger was so petty and insignificant and I have now risked a formerly great relationship with someone who had been accepting of me since I started dating hubby. I've not heard back yet (it really has only been a day), but I will keep doing what I can to express my regret and show my good intentions of never letting something that stupid happen again.
With that, my advice to other bloggers out there is even if you think no one is visiting your site, you can never be sure. Don't ever write anything in your blog that you wouldn't share directly with the people closest to the subject. I know it sounds intuitive, but just keep it in mind. A simple comment here or there, even on another person's blog, could have the worst of repercussions. I know many bloggers choose to not tell friends and family they blog, but keep in mind a simple clue or photos of you or family can be all it takes for someone to know, and then everything you've written is now fair game. Something to ponder if nothing else.
I'd love to know if anyone else has every made this mistake. And if so, were you able to repair it? How did you do that? Thanks in advance, and if you, my sweet family member I so selfishly hurt, are reading. I'm sorry again, and I love you.