If you've never had to nag, remind or yell in an attempt to get kids to listen, please raise your hand? (sound of crickets)
Ahh, I thought so. I know I've beat my head against the wall way too many times as my children suddenly become deaf or develop selective hearing the moment I need them to listen. My stress meter goes through the roof the more I try to be heard, and the more I'm ignored.
However, there is hope and you can change this frustrating and stressful cycle.
Amy McCready, founder of Positive Parenting Solutions, has agreed to provide a webinar for Heligirl readers, free to us all, on just this topic.
Save the date: Tuesday, Aug. 24, from 4-5 p.m. Pacific Time (1-2p.m. Eastern Time) AND Wednesday, Aug. 25, from 6-7 p.m. Pacific Time (9-10 p.m. Eastern) Click here for more details and to register. It's free, remember.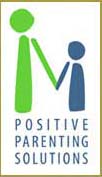 I introduced Amy last month after I took one of her webinars. She runs a very comprehensive educational website chocked full of parenting advice focused solely toward helping parents raise capable, well behaved children with high self esteem.
I can't begin to tell you how valuable the information was for me. I've been studying positive parenting for almost two years and I still got a ton of valuable information from her. There's just something about having things presented to you and your questions answered in real time that can't be beat by reading all the books on the topic.
The webinar gave me concrete skills that I could implement immediately to make my life less stressful.
Many people responded in comments and e-mails to my post on Punishment is Not the Answer this past weekend, some with questions on how to avoid punishment. In that post I mentioned logical consequences as an alternative.
Amy's seminar breaks out how to choose, implement and stand by logical consequences in a way that both respects your child while also bringing about the corrective behavior you're seeking. And that's just one of the many things she discusses.
In the webinar you also learn about the root causes of children misbehaving – lack of significance and power – and how to supply both of those in loving and respectful ways, thus reducing misbehavior in your home.
The day after I took this seminar, I started putting the tools to work. I have to say, while I do slip up and raise my voice from time to time, I have had to do it a lot less. I feel more in control, but the really great thing is so does my daughter. It's a win-win that is bringing about far more cooperation in our home. And the tools I've learned aren't just for getting kids to listen. They've worked to increase their cooperation, participation, initiative and even helpfulness.
The webinar was like none other that I've taken. Amy is right there live, a video image of her is in the upper left corner the whole time. She sends you a note taking sheet ahead of time with lots of the valuable info and hints on the important aspects of the webinar to include in your notes so you don't miss a thing. As she talks with you, you watch her PowerPoint presentation that is packed with valuable background, information and examples.
Another thing I absolutely loved about her presentation is she stops from time to time to ask us questions about our difficulties and needs when it comes to getting our kids to listen. We respond in a poll and she tailors the presentation based off our responses.
You also have the option to write in specific questions and she'll address them, right there for you. I could take this webinar five times and get something new out of it each time.
And it's free.
Sorry if I sound all sales pitchy. I'm not getting paid to write this post. I'm just really excited about her information and, as you know if you visit often, I'm passionate about positive discipline/positive parenting. Punishment is not the answer and valuable information like what Amy shares gives you the tools to develop capable, cooperative, happy children.
My former post about Amy's seminar gives you a little more information about the tools the seminar covers if you want more background.
Please, consider clearing your calendar, getting someone to watch the kids for an hour (if they're not already in bed), grab your notebook and plan to join Amy and me at your computer next Tuesday, Aug. 24 from 1-2 p.m. Pacific (4-5 p.m. Eastern) and Wednesday, Aug. 25 from 6-7 p.m. Pacific (9-10 p.m. Eastern).
Sign up by clicking here. Your confirmation, instructions on how to log in and note sheets will be sent via e-mail, as well as a welcome by Amy herself.
Please help me get the word out by retweeting this post and linking to it on Facebook. For a better Facebook friendly link, click here. I really do want to share this with as many parents as possible. If all they do is take the webinar, they'll be steps ahead in working with their kids.
And please, don't hesitate to leave a comment or drop me an e-mail (heligirljen (at) gmail (dot) com) if you have any questions. I hope to see you there!