Today's the big day. My mom is getting married after almost 30 years of bitter loneliness. We (my brother and I, among others I'm sure), were getting worried we'd not see the day. But, alas, here it is.
Mom has been unhappy for a long time and the transformation she undertook when she met this man was unmistakable. She suddenly had more patience, less anger and seemed to glow. Phone conversations were no longer dominated with complaints, but instead filled with stories of things she and her beau were doing. So it came as no surprise when they announced their engagement.
I've been a little out of touch with personal posts lately as my time was consumed with the planning, work and kids. This week mom's sisters arrived from the East Coast. Last night was the first time in my 39 years I've had all three of my aunts and my mom in the same room with me. Kind of sad really. I've still not met 2/3 of my cousins (I have six and I've met 2). A story for another time.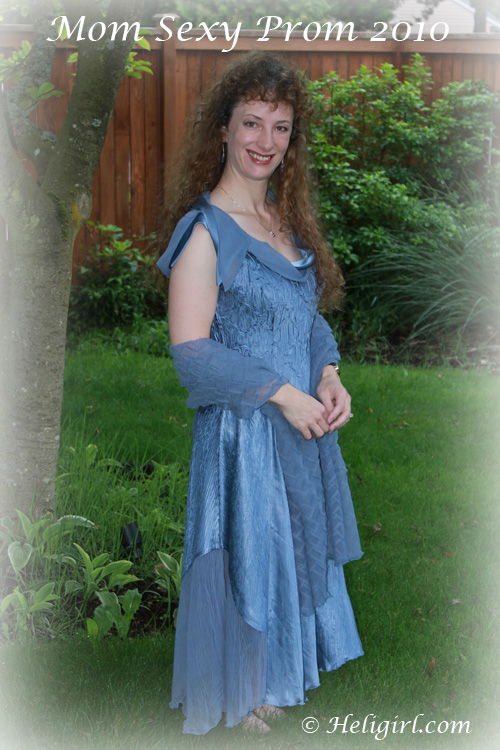 So today I get to wear the dress. I unveiled it here when I joined the Mom Sexy Prom with the Mommyologist last spring.
Sweetness might be the flower girl. She was not so into it at the rehearsal last night so we'll see if she pulls it off in a room full of people. I'll have lots of photos to share soon and I promise a post about what it's like to stand as matron of honor (with my brother next to me, would that be a bride's groomsman?) and watch my mother marry her soul mate.