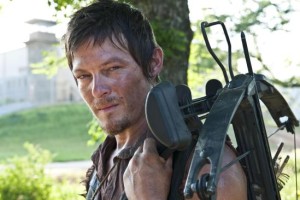 To say it's been a bit of a dry spell is a colossal understatement. Let me explain.
No, too long. Let me summarize.
This year I went to the UK, published a story and photos in the Los Angeles Times, attended my first Hollywood red carpet premiere and after party, had my house burglarized where I lost all jewelry I've ever owned and my electronics (including my computer and back up drive), was suddenly let go from my job due to hearsay that was never investigated (and thus never found false), visited Disneyland the first time as a mom with my babies, lost days of sleep for fearing for the safety of my home and children, saw my baby girl start kindergarten, been stabbed in the back repeatedly, dodged a bullet (metaphorically speaking), discovered the Walking Dead and Sherlock, threw away no less than $1500 on vet bills (after being burglarized and losing my job of course), reconnected with an old friend, saw my muse perform my favorite music live finally after 30 years, become a pro at home security systems, and built up my PR business.
I'd probably have written about it more here, but I was so crazy busy going from one thing to the next, keeping my head above water, that full novels of text remained unwritten in my mind. I also contemplated changing the whole theme of the blog and writing more raw life experience. However, a portion of the new PR work is with Hollywood folk in the public eye and thus I have to keep a low profile – you know, protect the names of the guilty and all that crap.
So to say I'm a different person than when I last posted is an understatement. I've been disillusioned, inspired, violated, and hardened. Too many people I looked up to fell from their pedestals to shatter spectacularly into pieces on the stone below. My castle is no longer impenetrable and I sleep with one eye open. I've lost faith in fellow man and as a result put a lot of energy into CYA (insurance if you will), creating a paper trail, getting it in writing, and taking photos of people loitering on my street in an effort to protect my home. In short, I could use a hug.
So with that, you'll start to see a few changes here. I'm keeping all the resource information on positive parenting and will touch on that from time to time. I'm also going to be a little more raw about life and my experience with it. Don't get me wrong, I still love, still care, still reach out to help, and do what I can for others. I'm just a little more introspective, and noticeably less outgoing. I'm licking my wounds and being a protective mama bear. The naïve woman who had heroes, believed in happily ever after, blindly trusted people and walked around with rose colored glasses might well be gone for good. I'm more of the Daryl Dixon philosophy now – keep calm, carry a crossbow, and look out for the kids.
{ 1 comment }