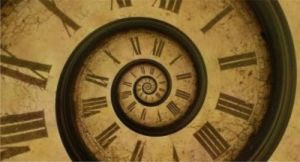 Hello from three years later. Obviously life stepped in and took me away from this little depository of ramblings, insight and sometimes helpful advice. Unfortunately, it's not due to being kidnapped and carnally used by Peter Bishop in another dimension. (Damn it.) I'd like to say I took a three-year sabbatical and have returned with my Ph.D., yogi designation from a high monk in Tibet, a very sexy cabana boy, and knighthood. But that would be lying. And lying is wrong. Just ask the kids.
What I did do was endure a year of full time employment that lead to the realization that I am much happier as my own boss (in addition to putting money away for an addition to the house). I also built up my own PR business, walked the red carpet twice (interesting stories – must tell you sometime), watched Mr. Man and Sweetness become full-blown grade schoolers, and got sucked into the world of Girl Scout Leader hell. All ripe scenarios for snarky commentary here, I promise. Even without Peter Bishop.
So sit back, grab a glass of wine and escape into my house of crazy and maybe a little inspiration.