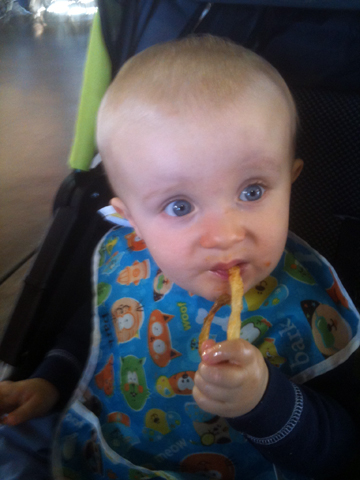 While not a great shot because it was taken in a darkened hall with the iPhone last weekend, this here image is what my Hubby likes to refer to as proof. As he so eloquently put it, "Let the record show that Mommy gave Mr. Man his first french fry. At the fair."
It's all down hill from here little dude.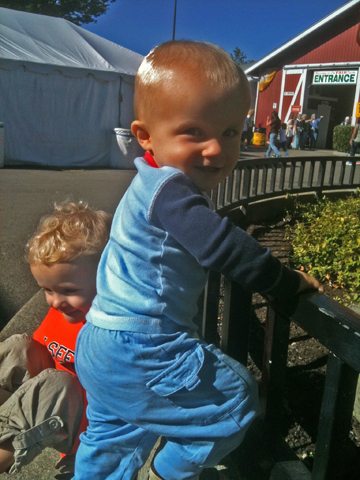 This I toyed with in Photoshop. Because I can. And it's fun.