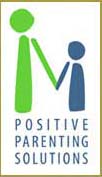 Last week I announced a free webinar I'm hosting tomorrow from Positive Parenting Solutions. It really is a huge help.
If you're finding yourself repeating a request over and over again until you begin to raise your voice, blood pressure and anger, and you STILL aren't getting a response you need from your child, this is definitely something you don't want to miss.
Amy McCready offers some simple, valuable and useful tools that really do work to help encourage (not force) kids to to what we ask. Imagine the kids washing up and coming to the table before YOUR dinner is cold. Imagine getting out of the house on time because everyone is dressed, fed, packed and ready to go.
I have a 3 year old and I've already been putting some of Amy's tools I learned in this webinar to work. They work if you're consistent, calm and firm. Honestly.
I hope you'll consider joining me to learn how to partner with your kids to encourage them to listen the first time.
Details:
Tuesday, April 5 from 6 to 7 p.m. Pacific (9-10 p.m. Eastern)
Register here and you'll be e-mailed a note-taking guide and instructions for logging on to the webinar.
I'll be right there too, so I'm really looking forward to meeting everyone!