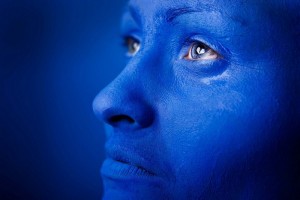 Is it just me, or does anyone else feel like blogging is a popularity contest and we're standing in the rain at the smoke hole after the cool girls locked the door?
Maybe it's just me.
Today is one of those days, in case you're wondering.
You see, I've been blogging publicly for more than a year (I had my private family blog for years before). I spent hours visiting other bloggers and leaving comments in hopes that someone would come visit mine. I tweeted, I wrote on my Facebook page, I wrote on others' walls. Slowly I started to build a following, but when I lost my job and began to reduce the time I was online in favor of reevaluating my life, getting my professional life in order, and spending every waking minute with the kids, I was struck with a harsh reality. The daily visits to my blog dropped two thirds within a week. I realized most people were only coming here because I'd visited their blogs.
With concern over income and the stress of being a new stay at home mom overwhelming me, I stopped checking my analytics and didn't sweat those posts that didn't yield a single comment. I just focused on writing interesting stuff and let it go from there.
Then, one day I checked my numbers and they had quadrupled from the last time I looked. I was thrilled.
Wow, people do appreciate what I'm writing, I thought.
Then, about a month later (which incidentally was today), I discovered the last several days the numbers were down to those dismal totals from last winter.
What the"¦, I thought.
Then I took some time to really dig around in Google Analytics and I discovered that somewhere along the line, someone had linked to a random graphic I had in one of my posts related to the five stages of grief. I was getting multiple hits every day on that graphic. I Googled the graphic's name a few weeks back and sure enough, there was my graphic, the first image in the images section.
Yet today, that graphic is there when you Google, but someone has nabbed it and now all the traffic goes to them. There is no link to me whatsoever in Google for that keyword.
And I'm left realizing all the time and research I've been doing to write helpful articles, tell funny stories and share glimpses of my life didn't in fact appeal to more people than before. I just had a graphic about grief, ironically, and it was popular, if even for just a month.
Sigh.
I think I'll go back to banning myself from looking at the numbers again. I do so appreciate those who do visit. Thanks for stopping by, you two. {snark, snark}