Sweetness has the power to crack me up and make my heart melt at the same time.
This morning, while I was having my morning tea and checking e-mail, Sweetness heard a sound and asked what it was.
"That's Jack snoring," I told her, without looking from the screen.
She went into the living room and found the dog in the dog bed. She then wondered into her room, grabbed her bag of library books and went back to the living room. I then started hearing her "read" the books. I read these things to her so much in the three weeks we have them that she has them memorized. When I went to check on her she wasn't on the couch reading as per her usual routine.
This is what I found.
I guess she decided that he needed a story to help fall asleep.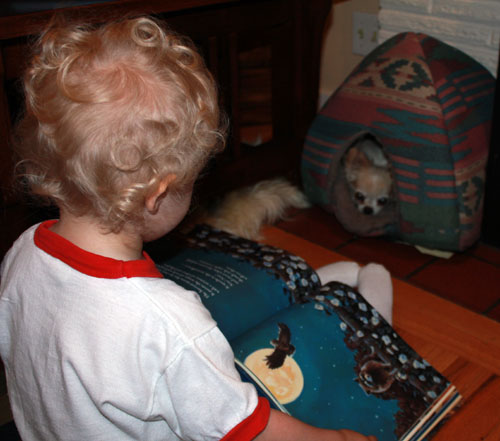 She carefully turned each page.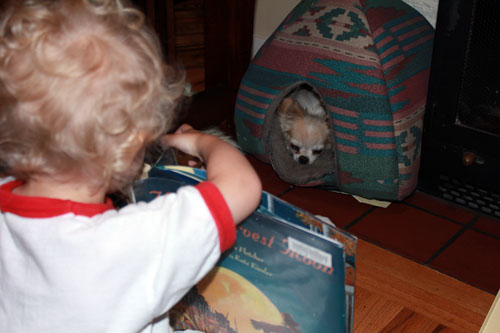 Then held it up and read it to him.
Looks like it was working. His eyelids look mighty heavy in that last shot. In the end she read him three books, complete with voices for the characters and inflections. Sometimes she can be just so darn sweet and caring.
I must remember these things for the times she's wailing on her brother.