I got the kids two aviator bears as souvenirs during our trip. They were a gift from one of our meeting hosts, Blue Hawaiian Helicopters.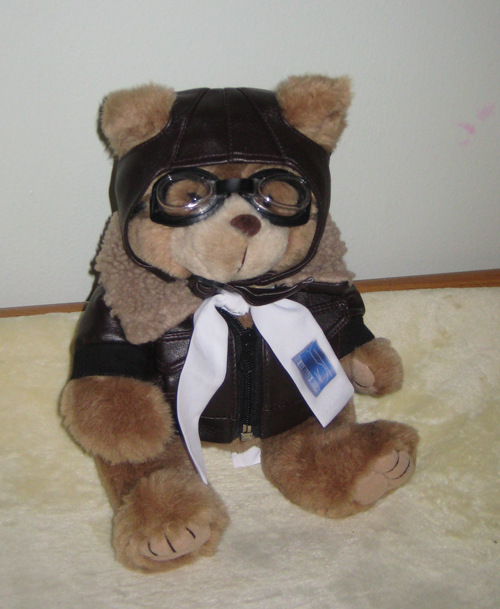 Mr. Man just snuggles his.
Sweetness, however, stripped hers naked.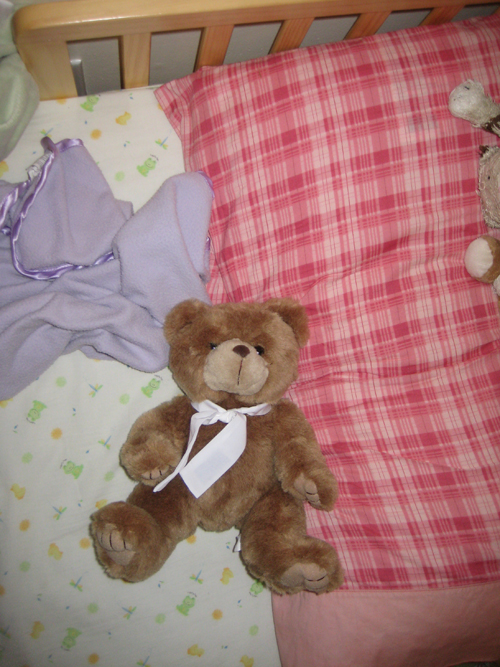 It was a little disconcerting to discover the aviator bear laying in her bed wearing nothing but his silk tie and a smile. I sure hope Sweetness doesn't make this a habit with other male aviators she may encounter.
It's not worth it Sweetness. Take it from Mommy. They look better in their clothes…