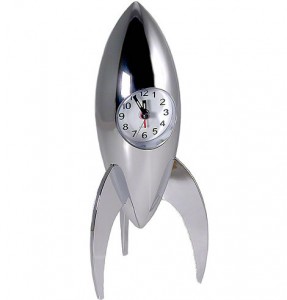 I'm a list person. I like to feel a sense of accomplishment, organization and success in my mad time-saving skills at the end of the day. Since becoming a mom, then a stay-at-home-mom who is trying to start a business, it's become even more vital to save time.
What's more, I'm not one of those people that can survive on four hours of sleep. I need seven or eight hours, or I'm Cruella DeVille and my kids are those poor little puppies.
To avoid such a scene, I've come up with some tried and true things we use around the Heligirl household to save time and keep us all on track. I hope some of these can help you become more organized and the time-saving queen of your castle.
Ten time-saving tips to make your life as a busy mom easier
1. Menu Plan With Purpose: While it might take a little time to think though a menu plan for the week, it makes each evening meal much easier. I put post it tabs on my favorite recipes in my recipe books. I the books out, flip through to what sounds good for the week, create a shopping list and go. Every evening I know what my choice of meals for the day could be and I know I have all the ingredients.
2. A Chore a Day: I used to drive myself insane trying to clean the house in a day, or God forbid, an afternoon. Now I am more realistic and choose a chore a day I need to accomplish. For instance, vacuum one day, clean a bathroom the next, clean the kitchen another day. Granted, the whole house isn't spotless, but I'm not pulling my hair out wasting a whole day making it beautiful for, well, no one really.
3. Shopping Day: Keep a shopping list and add to it as you run out of items. Nothing wastes time more than having to hit the store every day because you discovered you're out of something you need about 5 minutes before you need it. Build a routine shopping day. This can also save money as some stores offer gas credits and the like for shopping bills above a certain dollar amount.
4. Label Those Chords: Mark your power chords so you know which ones charge your phone, camera, game console, etc. You can use a masking tape tab, silver or gold permanent marker, or even labels from a label maker. I learned this one the hard way after plugging my daughter's camera into the wall with my Bluetooth charger. Opps.
5. Little Lost Sock Saver: To keep from losing all those cute little baby socks, consider having one of those lingerie mesh laundry bags next to the hamper. Put the little socks in that and when it's time to do the laundry, zip it up and toss in. All socks accounted for!
6. Key Catcher: Get into the habit of putting your keys on a key hook, plate on the table by the door, the same pocket in your purse, or other spot every time you walk in the door. Once in the habit, you won't waste time looking for them again. If you have little ones around, make sure that spot is out of reach. Same goes for shoes. Follow the rule that shoes come off at the door and they stay there.
7. Review the Next Day's Schedule: Before calling it a day I review the schedule for the next day. Do we have a playdate? Is there preschool? Are the kids going to swimming? Then I'll gather what I can in preparation for the coming day. If they have daycare, I pack their bag. If a check is due at preschool, I write the check and put it in my purse. If swimming lessons, I make sure the swim bag is packed. On Sunday nights I'll actually review the whole week and do whatever I can to prepare. For instance, Monday is grocery day. If I'm hosting a playdate Wednesday, I'll put items on the shopping list Sunday night in preparation.
8. Set Up For Breakfast at Night: Is it totally weird that I get all the bowls, cereal boxes and other preparations out before I go to bed? I'll even fill the espresso maker in preparation for the coming morning. With my kids waking between 6 and 6:30 a.m. lately, I appreciate not having to dig everything out and make the table when I'm so bleery-eyed. Just turn on the espresso maker, pour cereal in bowls, wash blueberries and go.
9. Choose Clothes the Night Before: Do you detect a pattern? I'm all about those few precious moments of sleep. I choose my wardrobe the night before and hang it in the bathroom (or lately, since losing my job and becoming a stay at home mom, put the jeans and top on the counter with my undies and socks). This also lets my hubby rest a few extra minutes because I'm not rustling around the room pulling out everything in the dark hoping it matches. Been there, done that. I used to do this for the kids, but since they've become fiercely independent, it's useless now. They MUST choose their own things, themselves, 10 minutes after you needed to leave in the morning.
10. Pre-pack Lunches: For summer camp, your own work, school or other occasions where you need meals to go every day, pack as much as you can Sunday night. Put what you can into baggies and store in the cabinet or fridge. I put my cookies, crackers, fruit, etc. in separate baggies or Tupperware containers. I'll even split up leftovers into lunch portions in separate plastic containers. Then the morning of, grab one of each, toss into the lunch box, and DONE!
When it comes to saving time, it does take a little time to be prepared. But once you get in the routine of thinking ahead and planning, the time you save just might be the time you now get to use to put your feet up and enjoy a hard earned Starbucks.
Do you have other time saving tips you use to manage your busy mom life? I'd love to hear about them! I can never have enough lists or tricks to keep up with my busy life.
I wrote this blog post while participating in the SocialMoms and Starbucks blogging program, for a gift card worth $30. For more information on how you can participate, click here."