Somewhere He opens a window. Julie Andrews told us that in the Sound of Music and it has resonated with me my whole life. Every time a door slams in my face, I try to remember this advice. Or the tried and true, "a kick in the butt is a step forward."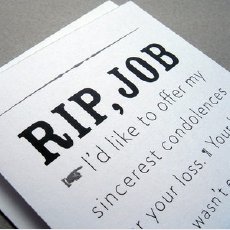 I was reminded of my faith in those sayings on Monday. Not long after my morning coffee, my boss pulled me into a meeting with the HR lady no one ever really wants to see. My position as the company spokesperson was being eliminated at the end of the year. Our sister company and their team of people with no experience in our company would be responsible for our PR from now on, and despite gallant efforts by my vice president, that company could not be convinced that offering me a position was of any value to them.
Merry freaking Christmas.
As I sat there and listened to the HR lady's speech about how generous the severance package was, my mind ran in several directions at once. As I turned and looked into the deeply saddened and defeated eyes of my VP, I remembered the first day I walked into the building. I was horribly miserable in L.A. and at my current job. I wanted desperately to work for a company that cared about its people. And I wanted to move home to Seattle. I knew this company couldn't pay much more than I was making, but when I met the people who would be my superiors and experienced how they listened and talked to me, I was in love. They could have paid me less and I would have taken the job. I felt like I'd come home.
I cried long and hard the day I was offered the job. Freedom. Sweet freedom. I was coming home.
I met my husband through this job. My VP, whose voice just cracked as he tried to tell me the job elimination had nothing to do with my work, had introduced us.
I had my two babies while I worked here. My amazing coworkers threw me two lovely baby showers.
This was the company that worked with me to be flexible with my hours so I could be home with the kids more often, even participate in their preschools.
I remembered my first blissful days in this job. I had an office with a window and a view of a little residential lake across the busy boulevard. I had a front row seat to some gorgeous sunrises. Every day I was so grateful to be home.
Every day at work I was surrounded by great people and my passion, aviation. For three months I would have nightmares that it was all a dream and I was still stuck in L.A. It all felt too good to be true.
This was the company where, until this year when we changed presidents, I would get a card with a handwritten note from the president of the company thanking me for my work.
It was those memories that made the tears start coming. This was the company that came to my rescue, cared for me, was there for me, helped me get all I wanted (home, hubby and kids), and now I was being forced to say goodbye.
I've been watching the company break apart for a couple of years now with the recession and such, with the worst being the last four months or so. So many people have been let go or sent to other jobs for the sister company. It's not the same in the office. Most of the "family" is gone. My VP was the VP of five people. He had to lay off two of them on Monday. He still doesn't know what will happen to him.
It's actually been very lonely and depressing at work. I've even been entertaining a few thoughts about leaving to be a stay at home mom. But I couldn't walk away from the company that was there for me. I decided to go down fighting. I guess I did.
I was told my job ends on Jan. 2, 2011. I'll be employed one day in 2011 so that I'm eligible for the bonus for my work in 2010. There are some other payouts that are a nice gesture and I do get to collect unemployment.
But as I sat there and looked at my VP, I felt deep gratitude for the six wonderful years I was able to be a part of a very special family at a very special company. I don't know if I will ever have that privilege again, and that's why I was so sad.
When God closes a door, somewhere he opens a window. I've been thinking hard about building up my freelance work to a business. We're financially sound enough to try. This was what I needed, my kick in the butt, to take the step forward.
The door is closed now. Time to try to sneak out the window.