Being home and exceptionally limited in my mobility at the moment, I've noticed an increase in the kids making bids for attention. Some of it is good, such as really stepping in to help bring me things I need or carry something for me.
Some of it is negative bids, acting out to either get back at me or get a rise out of me for attention since I'm limited in my ability to take them places or go from room to room with them.
The later is driving me crazy and I dove into my resources to get some insight into how I can limit this negative behavior, not just during this rough period, but also moving forward.
I found an extremely useful handout from the Child Development and Rehabilitation Center at Oregon Health & Science University titled "Selective Attention, Strategic Ignoring." In essence, it offers some great insights as well as tips on reinforcing that great behavior (bringing mommy her crutches) and discouraging the negative stuff (screaming "no" from across the room when asked to wash hands because she knows mommy can't get up and do anything about it).
Below I quote some of the most valuable stuff from the handout. If you'd like to download it yourself, you can find it here. Please note I did edit some of what I included below, most notably leaving out discussion of using praise as I, and positive discipline advocates in general, feel encouragement rather than praise is better in all instances. On a whole, I feel the information is rather valuable and a good addition to the ever growing parenting toolbox so I wanted to share it here.
Selective Attention""Enhancing "Time In"
Wow, I really like that. Do more!
Children are motivated to please their parents and seek positive affirmation. To encourage this parents can increase "Time In" when their children are being good.
"¢ Catch your child being good. Look for any instance of positive, prosocial behavior that you would like to see your child continue. When your child behaves this way, make sure you acknowledge it somehow (e.g., encouragement, verbally acknowledging the good behavior, saying thank you, etc.).
"¢ Use physical "time in," including hugs, kisses, pats on the back, tussles of the hair, sitting close to your child, and so on. Fill that love cup.
"¢ Look for positive behavior that is opposite of misbehavior (e.g., picking up toys when told vs. noncompliance) and focus on the positive behavior.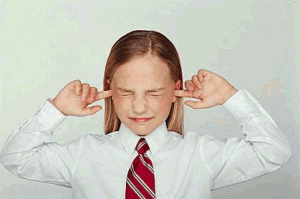 Strategic Ignoring
That's not nice! I'm outta here!
Many common misbehaviors are bothersome, but are not likely to cause any harm to the your child, you or others around. Things that fall into this category are often called "Annoying/Obnoxious" misbehaviors. Examples include whining, pouting, crying, tantruming, and so on.
These occur for a variety of reasons, including being upset about a limit set or an expectation put forth or being denied something or some activity that they want. Parents are often tempted to verbally reprimand, scold, reason, or otherwise talk/react to their children when they display Annoying/Obnoxious behavior. However, this might accidentally be rewarding/motivating to the child because some attention is better than no attention in their world.
Instead, try Strategic Ignoring. To use this strategy you first need to identify behaviors that might be motivated to get reactions from you (e.g., whining, pouting, swearing, cursing, tantruming without physical acting out). Also recognize behaviors that are not likely to stop if you ignore them. For example, sneaking cookies from the cupboard most likely will not stop if you ignore it because getting the cookies is rewarding.
Putting Strategic Ignoring to work:
Turn your back when your child does the misbehavior.
Avoid arguing with your child about why they need to comply, instead simply restate the instruction.
Do not lecture your child about misbehavior, but instead walk away until it stops.
Set a limit and enforce it without answering your child's multiple questions about why she or he can't have that object or do that activity.
Being okay with the uncomfortable consequences for you, such as letting your child scream in the grocery store line because he wants a candy bar without giving it to him or repeatedly scolding him.
When using Strategic Ignoring, it is very important that you look for the first instance of positive, prosocial behavior that your child displays after you started ignoring and respond with positive Selective Attention.
What to Expect When Using Selective Attention and Strategic Ignoring
1) Expect that your child will become increasingly motivated to please you. By increasing "time in" you are teaching your child what you like about their behavior and strengthening the parent-child bond. When children feel closer to their parents, they want to do more to please them.
2) Expect that it is hard to catch your child being good. Many parents see times when their child is playing quietly or generally behaving as an opportunity for some "me time." Instead, it's the perfect time to use selective attention strategies.
3) Expect Annoying/Obnoxious behavior to get worse before it gets better. By decreasing or eliminating reactions to these types of behavior, you are making a change in your parenting that will be noticeable to your child. Nobody really likes change, and so we react. Your child will persist with whining, pouting, or tantrums in order to see what it takes to get you to react. Don't Give In! If you can make it through this test, you will be better off in the long run.
4) If you know you are in a situation that you will be unable to tolerate increasing/escalating Annoying/Obnoxious behavior, then it's better to give in early rather than wait for your child to escalate. This might seem odd. However, if you try to use Strategic Ignoring and then you give in while your child has escalated his/her annoying/obnoxious behavior, then you've taught your child that they just have to persist and escalate to get what they want. The next time you use Strategic Ignoring, things will be even worse. So, if you must give in, give in early.
What do you think? Do you agree with these tips? Have you tried them before or something like them? What would you add?